Launch of the 2021 call for research projects : submission deadline is 7 April 2021. Road safety research is an essential element for progress in the fight against accidents. The challenge is to understand the complex mechanisms of the accident and the malfunctions of the traffic system composed of infrastructure, vehicles and road users. To further improve the visibility of its funding offer, the DSR (Road Safety Directorate) organises annual sessions of calls for research projects addressed to all scientific communities and all actors, public or private, involved in road safety research.
To make progress against road traffic accidents and achieve government objectives, road safety research is an essential element. The challenge is to understand the complex mechanisms of accidents, traffic system malfunctions due to factors related to infrastructure, vehicles and road users.
The main road safety objectives are as follows:
By 2020: fall below the threshold of 2,000 people killed on the roads per year
By 2030: halve the number of seriously injured people (Valletta Declaration, March 2017)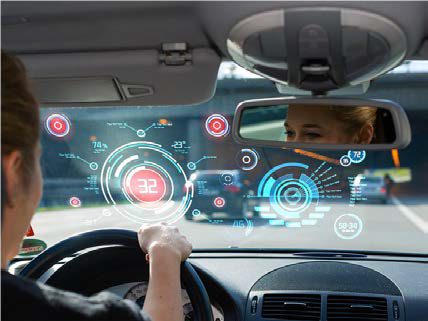 For the 2018-2022 period, the strategy of the Road Safety Directorate's calls for research projects is based on seven topics :
1. Vulnerable users
Vulnerable users are those whose body is not protected (pedestrians, cyclists and motorcyclists). They fail to be well seen by other road users. To improve their safety, efforts must focus on increasing the use of protective equipment (bicycle helmets, Powered two wheelers helmets, inflatable protection, etc.), improving their visibility and their identification by other motorized users as well as well-balanced road sharing (eco-driving, road design, organization of transport systems).
2. The young and senior people
For these age groups at both ends of the spectrum, the risk of being killed on the road is higherthan the rest of the population. They have to face specific challenges: driving experience or risky practices for young people; deficiencies associated with ageing for older people and adaptation of their mobility, implementation of compensation systems. Road safety education, continuous training and other measures are also particularly important for a better understanding of traffic phenomena, improving and adapting drivers' behaviour throughout their lives.
3. Reducing the number of seriously injured people
With a view to reducing the consequences of the accident, the new objective of reducing the number of seriously injured encourages the strengthening of data collection on serious injuries, from crash conditions to the description of injuries, consequences on life after the crash. In particular, improving knowledge will make it possible for policy makers to target the right stakes to try and prevent relevant crashes, or adapt vehicle equipment, improve rescue and care services, identify the difficulties for individuals after the accident (disability situation, rehabilitation and reintegration).
4. Behavioural factors: speed, alcohol, drugs, non-compliance with traffic rules, lack of attention and loss of alertness)
The accident and the severity of its consequences can be explained by a combination of factors related to road users, their transport mode and the road environment. Human factors, linked to behaviour and driving ability, appear in more than 90% of accidents involving injuries and constitute an important potential for prevention.
5. Aid for compliance with rules and safe traffic
The safety elements of road infrastructure contributes to the reduction of road mortality by improving the driver's understanding and visibility of the road environment. Sharing the road involves respecting traffic rules that apply to each road user and fighting "infractionist" behaviour. To promote a local road safety policy, support for local authorities and the exchange of good practices between road managers must be strengthened.
6. The smart vehicle
This topic aims to develop innovative technologies (driving aids, intelligent transport systems - ITS, autonomous vehicle) in the field of road safety with a view to a transition to gender diversity (autonomous vehicles and others) and the renewal of the vehicle fleet. It also consists in analysing the risks and benefits for the safety of all road users (analysis of risks and consequences on behaviour: loss of skills, drowsiness, distraction). New legal issues are also raised regarding the regulatory framework, driver liability, insurance model, personal data protection and potential threats related to cybercrime.
7. Evaluation of road safety measures and synergies with other public policies
The evaluation of road safety measures is necessary to inform reflection on their implementation and on their real effects on the reduction of road safety, in order to improve public decision-making and the inter-ministerial dimension. A better knowledge of the costs of road safety also makes it possible to prioritize public policies according to the most relevant cost-effectiveness indicator possible and to raise awareness of the impact of road mortality and morbidity on society. This priority aims to improve the collection of external quantitative and qualitative data, but also to promote their availability and use (databases, cohorts, computer tools, etc.) The increase in accessible data and their cross-referencing, coupled with the development of new technologies and expertise in data collection and exploitation, make it possible to better measure and analyse the information necessary for effective measures to be put in place.